Posts for tag: tooth decay
By Glen Ridge Dental Arts
April 09, 2018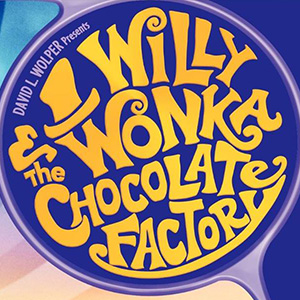 The classic movie Willie Wonka & the Chocolate Factory, starring Gene Wilder, still brings back sweet memories of childhood to people everywhere. Recently, the news broke that a remake of the beloved 1971 film is in now development in Hollywood. But at a reunion of the original cast members a few years ago, child star Denise Nickerson revealed that her role as gum-chewing Violet Beauregard caused a problem: she ended up with 13 cavities as a result of having to chew gum constantly during the filming!
It should come as no surprise that indulging in sugary treats can lead to cavities: The sugar in your diet feeds harmful bacteria that can cause tooth decay and other dental problems. Yet lots of kids (not to mention the child inside many adults) still crave the satisfaction that gum, candy and other sweets can bring. Is there any way to enjoy sweet treats and minimize the consequences to your oral health?
First, let's point out that there are lots of healthy alternatives to sugary snacks. Fresh vegetables, fruits and cheeses are delicious options that are far healthier for you and your kids. Presenting a variety of appealing choices—like colorful cut-up carrots, bite-sized cheese bits and luscious-looking fruits and berries can make it easier (and more fun) to eat healthy foods. And getting kids off the sugar habit is a great way to help them avoid many health problems in the future.
For those who enjoy chewing gum, sugarless gum is a good option. In fact, chewing sugarless gum increases the flow of healthful saliva in the mouth, which can help neutralize the bacteria-produced acids that cause cavities. Gums that have the ADA (American Dental Association) Seal of Acceptance have passed clinical tests for safety and effectiveness.
But if you do allow sugary snacks, there are still a few ways to minimize the potential damage. Restrict the consumption of sweets to around mealtimes, so the mouth isn't constantly inundated with sugar. Drink plenty of water to encourage saliva flow, and avoid sugary and acidic beverages like soda (even diet soda) and "sports" or "energy" drinks. Brush twice daily with fluoride toothpaste and floss once a day. And don't forget to visit our office regularly for routine checkups and cleanings. It's the best way to get a "golden ticket" to good oral health.
If you would like more information about sugar, cavities and oral health, please call our office to arrange a consultation. You can learn more in the Dear Doctor magazine articles "Nutrition & Oral Health" and "The Bitter Truth About Sugar."
By Glen Ridge Dental Arts
February 15, 2018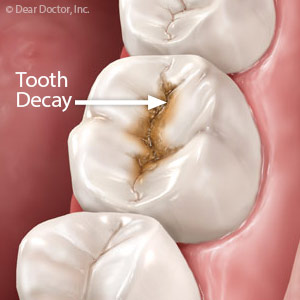 Families of children with chronic conditions face many challenges. One that often takes a back seat to other pressing needs is the prevention of tooth decay. But although difficult, it still deserves caregivers' attention because of the dental disease's potential long-term impact on oral health.
Chronically ill children are often at higher risk for tooth decay, most commonly due to challenges in practicing effective oral hygiene. Some conditions create severe physical, mental or behavioral impairments in children's ability to brush and floss: for example, they may have a heightened gag reflex to toothpaste in their mouth or they may not be able to physically perform these tasks on their own.
Some children may be taking medications that inhibit salivary flow as a side effect. Saliva is critical for disease prevention because it both neutralizes mouth acid (which can erode tooth enamel) and is a first line of defense against disease-causing bacteria. And a child's diet, while designed to support treatment of their chronic condition, may conversely not be the best for supporting their dental health.
It's best if caregivers and their dentists develop a strategy for decay prevention, which should include the following:
Regular dental visits beginning at Age One. Besides monitoring dental health, dental visits also provide cleanings and other preventive measures like topical fluoride or sealants;
Brushing and flossing support. Depending on a child's physical and mental capacities, caregivers (or an older sibling) may need to model brushing and flossing, or perform the tasks for the child;
Medication and diet changes. If medications are causing dry mouth, caregivers can speak to their physicians about possible alternatives; likewise, they should see if modifications can be made to their diet to better support dental health.
Boosting salivary flow. It's especially important with children who have dry mouth to drink more water or use aids (like xylitol gum or candies) to boost salivary flow.
Although it requires extra effort and time to give attention to a chronically ill child's dental health, it's well worth it. By working to prevent tooth decay early in life, these children will be more likely to enjoy good dental health in the future.
If you would like more information on dental care for children with special needs, please contact us or schedule an appointment for a consultation. You can also learn more about this topic by reading the Dear Doctor article "Managing Tooth Decay in Children with Chronic Diseases."
By Glen Ridge Dental Arts
November 09, 2017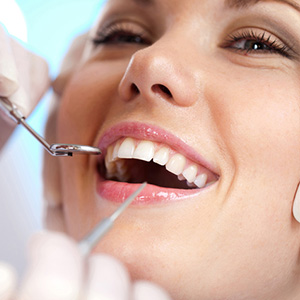 More than likely your great-grandparents, grandparents and even your parents had a common dental experience: when one of their teeth developed a cavity, their dentist removed the decayed portion (and maybe a little more) through drilling and then filled the cavity. In other words, treatment was mainly reactive—fix the problem when it occurred, then fix it again if it reoccurred.
You may have had similar experiences—but the chances are good your dentist's approach is now quite different. Today's tooth decay treatment is much more proactive: address first the issues that cause tooth decay, and if it does occur treat it with an eye on preventing it in the future.
This approach depends on maintaining equilibrium between two sets of competing factors that influence how your teeth may encounter tooth decay. This is known as the caries balance (caries being another name for tooth decay). On one side are factors that increase the risk of decay, known by the acronym BAD: Bad Bacteria that produce acid that dissolves the minerals in tooth enamel; Absence of Saliva, the body's natural acid neutralizer; and Dietary Habits, especially foods with added sugars that feed bacteria, and acid that further weakens enamel.
There are also factors that decrease the risk of tooth decay, known by the acronym SAFE: Saliva and Sealants, which focuses on methods to boost low salivary flow and cover chewing surfaces prone to decay with sealant materials; Antimicrobials, rinses or other substances that reduce bad bacteria populations and encourage the growth of beneficial strains; Fluoride, increased intake or topical applications of this known enamel-strengthening chemical; and Effective Diet, reducing the amount and frequency of sugary or acidic foods and replacing them with more dental-friendly choices.
In effect, we employ a variety of techniques and materials that inhibit BAD factors and support SAFE ones. The foundation for prevention, though, remains the same as it was for past family generations—practice effective oral hygiene by brushing and flossing daily and regular dental cleanings and checkups to keep bacterial plaque from accumulating and growing. Your own diligent daily care rounds out this more effective way that could change your family history of tooth decay for you and future generations.
If you would like more information on preventing and treating tooth decay, please contact us or schedule an appointment for a consultation.