Posts for tag: oral hygiene
By Glen Ridge Dental Arts
December 15, 2018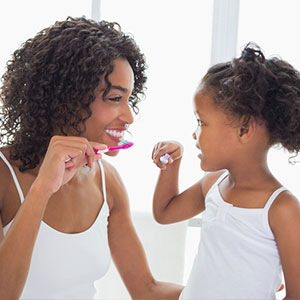 For over half a century, dentists have promoted a proven strategy for sound dental health. Not only is this strategy effective, it's simple too: brush and floss every day, and visit your dentist at least twice a year or as soon as you see a problem.
Unfortunately, this strategy isn't resonating well with people between the ages of 18 and 34, known more commonly as the "millennials." A recent survey of 2,000 members of this age bracket found a startling number: over one-third didn't brush their teeth as often as recommended, some going as long as two days between brushings. About the same number also reported fear of dental visits. Given all that, the next statistic isn't surprising: tooth decay affects one in three people in the millennial age group.
This isn't to pick on millennials, but to point out that good oral hygiene naturally leads to good oral health, regardless of age, gender or ethnicity. Here's more about the dental care basics for better health.
Brush twice, floss once daily. The American Dental Association (ADA) recommends a thorough brushing with toothpaste containing fluoride twice a day. You also shouldn't neglect a once a day flossing between teeth to remove plaque from areas brushing can't effectively reach. Keeping plaque accumulation to a minimum is the best way to prevent diseases like tooth decay or periodontal (gum) disease.
Visit your dentist at least twice a year. Dental visits every six months (or more if your dentist recommends it) accomplish two things: a professional dental cleaning removes any buildup of plaque and tartar (calcified plaque) missed by daily hygiene. It also allows your dentist to inspect your teeth and gums for any signs of disease that may require treatment.
See your Dentist ASAP if you notice problems. You should also see your dentist sooner if you notice anything abnormal like unusual spotting on the teeth, tooth pain or sensitivity, or swollen, reddened or bleeding gums. These are all signs of disease, and the sooner it's treated the less chance your teeth and gums will suffer serious harm.
Like other age groups, millennials know the importance of a healthy smile, not only for social and career interaction, but also for their own personal well-being. Sticking to a regular dental care program is the primary way to keep that healthy smile.
If you would like more information on effective oral hygiene, please contact us or schedule an appointment for a consultation.
By Glen Ridge Dental Arts
April 01, 2018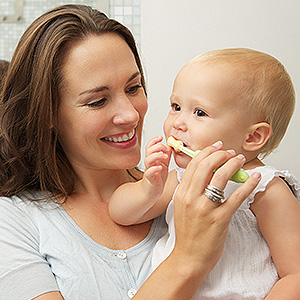 Your baby will grow into an adult so rapidly it will seem like they're changing right before your eyes. And some of the biggest changes will happen with their teeth, gums and jaw structure.
Unfortunately, disease or a traumatic accident could short-circuit this natural process and potentially create future dental problems. Here are 4 things you should be doing now to protect your baby's long-term dental health.
Start oral hygiene now. Even if your baby has no visible teeth, there may still be something else in their mouth—bacteria, which could trigger future tooth decay. To reduce bacteria clean their gums with a clean, wet cloth after each feeding. When teeth begin to appear switch to brushing with just a smear of toothpaste on the brush to minimize what they swallow.
Make your baby's first dental appointment. Beginning dental visits around your baby's first birthday will not only give us a head start on preventing or treating tooth decay, but could also give us a better chance of detecting other developing issues like a poor bite (malocclusion). Early dental visits also help get your child used to them as routine and increase the likelihood they'll continue the habit as adults.
Watch their sugar. Bacteria love sugar. So much so, they'll multiply—and more bacteria mean an increase in one of their by-products, mouth acid. Increased mouth acid can erode tooth enamel and open the way for decay. So, limit sugary snacks to only meal time and don't give them sugary drinks (including juices, breast milk or formula) in a bottle immediately before or while they sleep.
Childproof your home. A number of studies have shown that half of all accidents to teeth in children younger than 7 happen from falling on home furniture. So, take precautions by covering sharp edges or hard surfaces on chairs, tables or sofas, or situate your child's play areas away from furniture. And when they get older and wish to participate in sports activities purchase a custom mouthguard to protect their teeth from hard knocks—an investment well worth the cost.
If you would like more information on dental care for your child, please contact us or schedule an appointment for a consultation. You can also learn more about this topic by reading the Dear Doctor magazine article "Top 10 Oral Health Tips for Children."
By Glen Ridge Dental Arts
June 11, 2017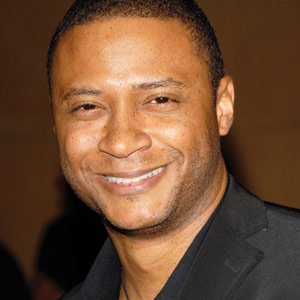 Can you have healthy teeth and still have gum disease? Absolutely! And if you don't believe us, just ask actor David Ramsey. The cast member of TV hits such as Dexter and Arrow said in a recent interview that up to the present day, he has never had a single cavity. Yet at a routine dental visit during his college years, Ramsey's dentist pointed out how easily his gums bled during the exam. This was an early sign of periodontal (gum) disease, the dentist told him.
"I learned that just because you don't have cavities, doesn't mean you don't have periodontal disease," Ramsey said.
Apparently, Ramsey had always been very conscientious about brushing his teeth but he never flossed them.
"This isn't just some strange phenomenon that exists just in my house — a lot of people who brush don't really floss," he noted.
Unfortunately, that's true — and we'd certainly like to change it. So why is flossing so important?
Oral diseases such as tooth decay and periodontal disease often start when dental plaque, a bacteria-laden film that collects on teeth, is allowed to build up. These sticky deposits can harden into a substance called tartar or calculus, which is irritating to the gums and must be removed during a professional teeth cleaning.
Brushing teeth is one way to remove soft plaque, but it is not effective at reaching bacteria or food debris between teeth. That's where flossing comes in. Floss can fit into spaces that your toothbrush never reaches. In fact, if you don't floss, you're leaving about a third to half of your tooth surfaces unclean — and, as David Ramsey found out, that's a path to periodontal disease.
Since then, however, Ramsey has become a meticulous flosser, and he proudly notes that the long-ago dental appointment "was the last we heard of any type of gum disease."
Let that be the same for you! Just remember to brush and floss, eat a good diet low in sugar, and come in to the dental office for regular professional cleanings.
If you would like more information on flossing or periodontal disease, please contact us today to schedule an appointment for a consultation. You can also learn more by reading the Dear Doctor magazine article "Understanding Gum (Periodontal) Disease."