Posts for: September, 2020
By Glen Ridge Dental Arts
September 15, 2020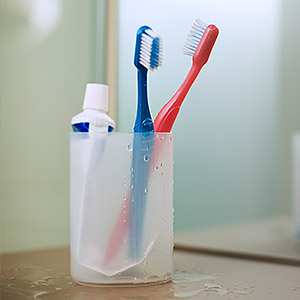 After years of research, we're confident in saying that brushing and flossing daily are essential for maintaining a healthy mouth. A mere five minutes a day performing these tasks will significantly lower your risk of dental disease.
We're also sure about the essentials you'll need to perform these tasks: a soft-bristled toothbrush using fluoride toothpaste, and a roll (or picks) of dental floss. The only deviation might be a water flosser appliance instead of flossing thread.
Unfortunately, some folks deviate even more from the norm for both of these tasks. One of the strangest is a social media trend substituting regular toothpaste with substances containing activated charcoal. The proponents of brushing with charcoal claim it will help whiten teeth and kill harmful microorganisms. People brushing with a black, tarry substance also seem to make for good "gross-out" videos.
There's no substantial evidence to support these claims. Perhaps proponents of charcoal's whitening ability are assuming it can remove stains based on its natural abrasiveness. It could, however, remove more than that: Used over time, charcoal could wear down the protective enamel coating on your teeth. If that happens, your teeth will be more yellow and at much greater risk for tooth decay.
When it comes to flossing (or more precisely, removing food material from between teeth), people can be highly inventive, substituting what might be at hand for dental floss. In a recent survey, a thousand adults were asked if they had ever used household items to clean between their teeth and what kind. Eighty percent said they had, using among other things twigs, nails (the finger or toe variety) and screwdrivers.
Such items aren't meant for dental use and can harm tooth surfaces and gum tissues. Those around you, especially at the dinner table, might also find their use off-putting. Instead, use items approved by the American Dental Association like floss, floss picks or toothpicks. Some of these items are small enough to carry with you for the occasional social "emergency."
Brushing and flossing can absolutely make a difference keeping your teeth and gums healthy. But the real benefit comes when you perform these tasks correctly—and use the right products for the job.
If you would like more information on best oral hygiene practices, please contact us or schedule an appointment for a consultation.
By Glen Ridge Dental Arts
September 05, 2020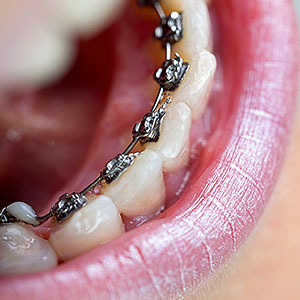 If you've decided to straighten your teeth, you've made a wise choice for both your dental health and your smile. Now you may be facing another decision—which method to use for bite correction.
Not too long ago people had only one choice—traditional braces all the way. But that changed with the introduction of clear aligners, a series of removable plastic trays worn one after the other to realign teeth. In all but a few situations, clear aligners accomplish the same outcome as braces but without the conspicuous appearance and, thanks to their removability, difficulty in brushing and flossing teeth.
And now, a recent innovation in orthodontics could give you a third option—lingual braces. These are braces fixed to the back of teeth adjacent to the tongue (hence the term "lingual"), rather than on the front as with traditional braces. They essentially perform the same action, only instead of "pushing" teeth like traditional braces, they "pull" the teeth to the target positions. Lingual braces may also ease certain disadvantages people find with traditional braces or clear aligners.
If you're into martial arts, for instance, you may encounter blows to the face that increase your injury risk while wearing traditional braces. Likewise, if you're highly social, clear aligners can be a hassle to take out and keep up with if you're frequently eating in public. Lingual braces answer both types of issues: They won't damage your lips or gums in the case of blunt force facial contact; and they remain out of sight, out of mind in social situations.
Before considering lingual braces, though, keep in mind that they may cost 15-35 percent more than traditional braces. They also take time for some people to get used to because of how they feel to the tongue. And, they're not yet as widely available as traditional braces, although the number of orthodontists who have received training in the new method is increasing.
If you'd like to know more about lingual braces and whether they're right for you, speak to your dentist or orthodontist. You may find that this new option for improving your dental health and your smile fits your lifestyle.
If you would like more information on lingual braces, please contact us or schedule an appointment for a consultation. You can also learn more about this topic by reading the Dear Doctor magazine article "Lingual Braces: A Truly Invisible Way to Straighten Teeth."