Posts for: December, 2017
By Glen Ridge Dental Arts
December 24, 2017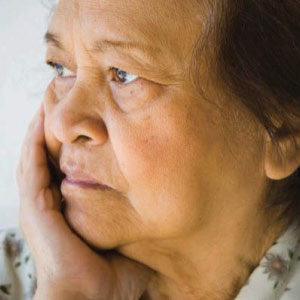 If you have periodontal (gum) disease, you've no doubt experienced red and swollen gums. If, however, you notice an especially inflamed area next to a tooth, you may have developed a gum abscess.
An abscess is a pus-filled sac that develops as a result of chronic (long-standing) gum disease, an infection caused by bacterial plaque that's built up on tooth surfaces from inadequate oral hygiene or from a foreign body (food debris) getting stuck below the gums. The abscess, which typically develops between the tooth and gums, may be accompanied by pain but not always (the affected tooth may also be tender to bite on). Abscesses may grow larger, precipitated by stress or by a general infection like a common cold, and then abate for a time.
As with other abscesses in the body, a gum abscess is treated by relieving the pressure (after numbing the area with local anesthesia) and allowing it to drain. This is often followed by cleaning any infected root surfaces of bacterial plaque and then irrigating the area with a saline and/or antibacterial solution. We may also prescribe antibiotics afterward and some form of pain control (usually a non-steroidal anti-inflammatory drug like ibuprofen) to help with discomfort.
Although the results of this procedure can be dramatic, it's just the first step in treating the overall gum disease. After a few days of healing, we continue with a complete examination and recommend further treatment, usually starting with removing bacterial plaque and calculus (hardened plaque deposits), the underlying cause for the infection and inflammation, from all tooth and gum surfaces. This may take several sessions before we begin seeing the gum tissues return to a healthier state.
The key to preventing an abscess recurrence (or any symptom of gum disease) is to remove plaque everyday through proper brushing and flossing, and visiting us twice a year (or more if you've developed chronic gum disease) for cleanings and checkups. Doing so will raise your chances of avoiding an uncomfortable and often painful gum abscess in the future.
If you would like more information on gum abscesses, please contact us or schedule an appointment for a consultation. You can also learn more about this topic by reading the Dear Doctor magazine article "Periodontal (Gum) Abscesses."
By Glen Ridge Dental Arts
December 09, 2017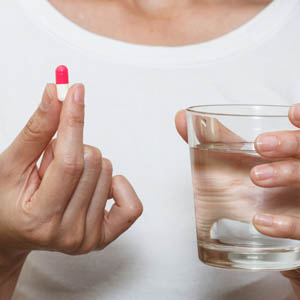 Dental implants are considered today's premier method for restoring missing teeth. Obtaining an implant, though, is often a long process and the implants themselves must be surgically placed within the jaw bone. Nothing to worry about, though: implant surgery is a minor to moderate procedure akin to a surgical tooth extraction.
Still like any surgery, this procedure does involve cutting into the soft tissues of the gums and could allow oral bacteria to enter the bloodstream. While most bacteria in the mouth are harmless (and even beneficial) a few strains can cause disease. For some people, especially those with certain heart conditions or joint replacements, this could potentially cause serious issues in other parts of their body that might be highly susceptible to infection.
To guard against this, it's been a long-standing practice in dentistry to prescribe antibiotics to certain high risk patients before a procedure. Although this departs from the normal use of antibiotics for already occurring infections, due to the circumstances this has been deemed an acceptable measure to prevent disease.
In the past, the categories of patients for which preventive antibiotics were appropriate had been more extensive. In recent years, though, both the American Dental Association and the American Heart Association have adjusted their recommendations. Today, your dental provider may recommend antibiotic pre-treatment if you have a prosthetic (artificial) heart valve, a history of infective endocarditis (inflammation of the inner linings of the heart), a heart transplant or certain congenital heart conditions.
While physicians may still recommend premedication with antibiotics for patients with joint replacements, it's not as blanket a standard as it might once have been. It's now only recommended for certain cases, such as patients who've received a prosthetic joint within the last two years.
There's still an ongoing debate about the effectiveness of antibiotic pre-medication. However, there's evidence medicating before procedures with antibiotics can be beneficial in avoiding infection. If you fall into one of the categories just mentioned or are concerned about infection, feel free to discuss with your dentist if using antibiotics before your implant surgery is wise move for you.
If you would like more information on antibiotic treatment before oral surgery, please contact us or schedule an appointment for a consultation. You can also learn more about this topic by reading the Dear Doctor magazine article "Implants & Antibiotics: Lowering Risk of Implant Failure."